SoFi.com
What It Is
Student loan startup website.
What I Did
Design, development, maintenance, project management.
More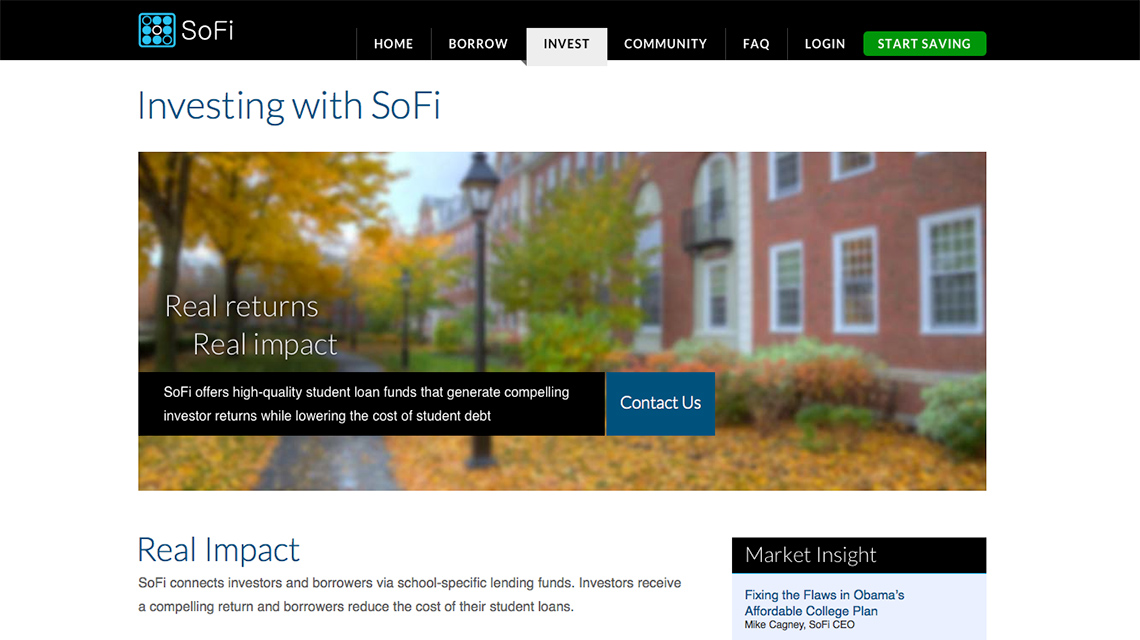 I designed and built this wordpress-driven site for a student loan startup. In addition, I was responsible for all improvements to the site and ran a series of A/B tests to optimize website flow and borrower acquisition.